Mon - Fri: 07:30am - 04:30pm
WHY CHOOSE US?
At Hy-Class no job is too big or too small, and we are committed to providing the best service possible.
Our high standards and attention to detail mean you can trust us to get the job done right every time.
PERSONALISED APPROACH

We strive to create a friendly and personal atmosphere for all of our customers, many of whom have visited us for all their paint and repair needs for a number of years.
FREE LOAN CARS

We offer FREE reliable, quality loan cars for use while your vehicle is out of action, so you can stay on the road and have minimal disruption to your daily schedule.
SPECIALISTS IN PRIVATE & INSURANCE JOBS

We have cultivated a solid relationship with all the major insurers, meaning you can rely on us as a trusted repairer for all your vehicle claims - not just private work.
Featured on MoneyHub - 10 Best Panel Beaters & Smash Repairs in Christchurch
OUR SERVICES
We offer a full range of paint and panel services to vehicle owners located in Christchurch and wider Canterbury areas.
Our knowledgeable and highly trained staff are experienced in providing solutions for a variety of vehicles.
HOW WE CAN HELP
We can help you with anything from a simple repair job to complex paint work, and everything in between
SMASH REPAIRS

We know that after an accident you want to be back on the road as soon as possible. We also aim to minimise the stress caused by such an event by assuring you your vehicle is in capable hands.

FULL RE-PAINTS

Our spray painting staff are experienced in complex paint jobs requiring many hours work. We will get the job done right every time, whether your vehicle needs a small touch up and or a full paint overhaul.
CHASSIS STRAIGHTENING

We have the equipment and know-how to complete all types of chassis repair and straightening, no matter what kind of vehicle you have.

VINTAGE CARS

We have experience in working on all types of vehicles, including vintage cars looking for fresh coat of paint or repair job
LOAN CARS

We have a number of loan cars available for use by our customers. These are available free of charge, and are valuable in ensuring minimal disruption while your car is being worked on.

APPROACHABLE AND FRIENDLY STAFF

We provide an inviting atmosphere for our customers and always encourage return business. Our staff are happy to answer any and all questions you may have about your vehicle, and make sure you feel at ease with our proposed solution.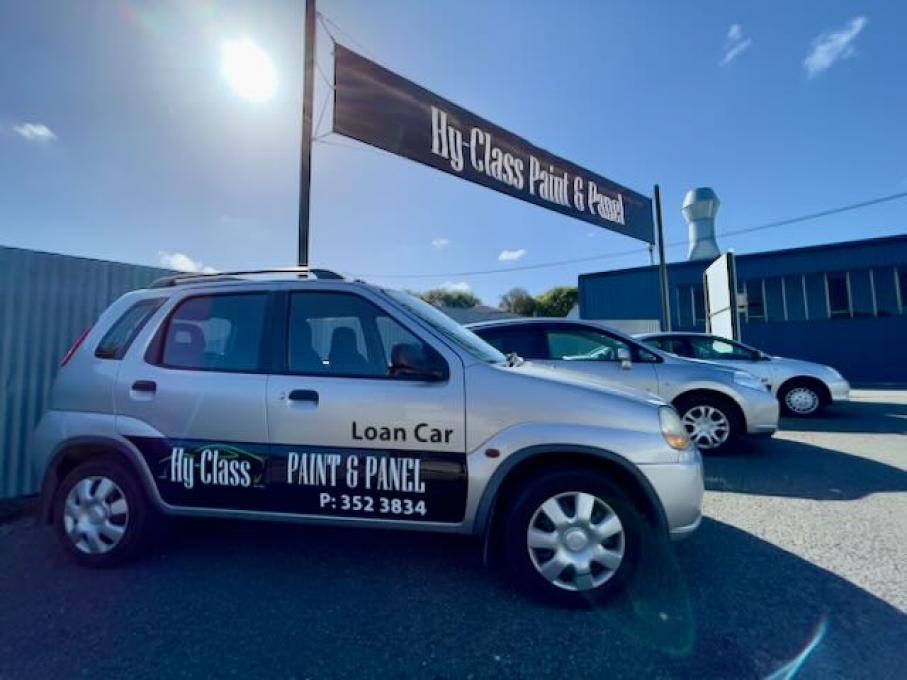 Insurance companies we work with:
We have worked with all the major insurers in Canterbury, and are experienced in ensuring we do our bit to get your claim taken care of as efficiently as possible.
Tower
Vero
Zurich
And more!
WE CAN HELP WITH ALL YOUR PAINT & PANEL NEEDS